We are looking forward to your visit!

Tuesday, January 26, 2022 to
Thursday, January 28, 2022
Psi, the leading european fair for promotional products, gives professionals of the industry an overview of the current trends and innovations. Additionally, topics like the application of advertising, printig- and finishing techniques as well as inventions and innovations are also covered. Experience our special, exclusive psi collection.
Access only for psi members or upon invitation by psi dealers.

CHRISTMAS WORLD
Frankfurt, Germany
Friday, January 28, 2022 to
Tuesday, February 1, 2022
Unfortunately, this event is cancelled due to Corona!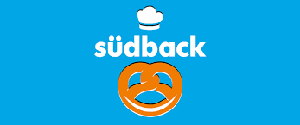 SÜDBACK
Stuttgart, Germany
Saturday, October 22, 2022 to
Tuesday, October 25, 2022
Südback is one of the most sought-after and important trend fairs for the bakery and confectionery trades in Germany. It is the hub for the exchange of ideas, opinions and information and for the presentation of trends, developments and technical innovations.

Sunday, October 22, 2023 to
Thursday, October 26, 2023
iba is the worldwide meeting place for experts from the baking industry in unique dimension at the highest professional level. It is the platform for innovations from the entire trade and provides a complete overview of all novelties on the market. In short: iba is the world's leading trade fair for the baking and confectionery industry – since 1949!