SOPP Industry - bows, ribbons and more!
The perfect brand ambassador with promotional bows and ribbons: Customized gift ribbon and bows from SOPP Industry as the ultimate booster for your success.

For product packaging & special occasions, we offer you individualized packaging solutions & bows that generate more attention and sales at the point of sale, attracting additional buyer groups.

We will be happy to advise you and find a customized solution for your items.
The range of services at SOPP at a glance
At Sopp Industry, you get custom-made bows – ready to use and easy to apply to your products in no time at all.
Competent advice, just-in-time delivery and FSSC 22000-certified quality management simplify your processes and give you assurance of a high-quality product.
Bows and gift ribbons, motive ribbon, or customized ribbons with logo printing: no matter how you process, we offer you the right solution. Attractive, easy to use and sales-promoting. New product ideas for professional solutions: Sustainable ribbons made from renewable raw materials, Bows for bottles with elastic wrap-around or packaging ribbons for a sales-promoting promotion & brand message.
As a leading European manufacturer of gift bows and decorative ribbons, we offer customized solutions.
Prettier with a bow! Customized bows for easy and quick fastening to your product. Discover exactly the bows that fit your products and choose from a variety of colors, ribbon materials, shapes, sizes and attachment options. You'll also find bows with patterns at SOPP, and we're happy to custom branded bows as well. When looking for standard bows, we are proud to offer a well-sorted range as well.
Bows lead to:
More visibility at the POS
More success
Additional buyer groups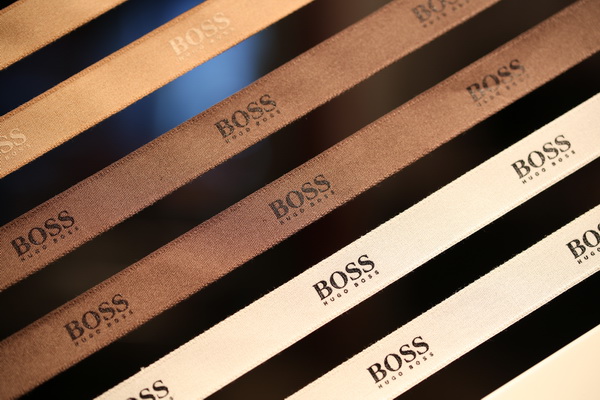 Bows and ribbons are perceived as the ultimate gift symbol. (Study of Harz University, Prof. G. Felser)
Your branding on a bow or gift ribbon thus has a particularly appreciative and appealing effect and transports your brand message beyond the POS from the giver to the recipient(s). It is our concern to produce the ribbon that fits exactly to your products – just "made especially for you". Your logo on a gift ribbon or bow: a sympathetic brand ambassador makes an "impression".
Development and consulting
You can rely on the highest quality standards in consulting, production, and service. This is what our FSSC 22000 certified quality management stands for. Between your idea and the finished product lie several stations, which we explain to you here: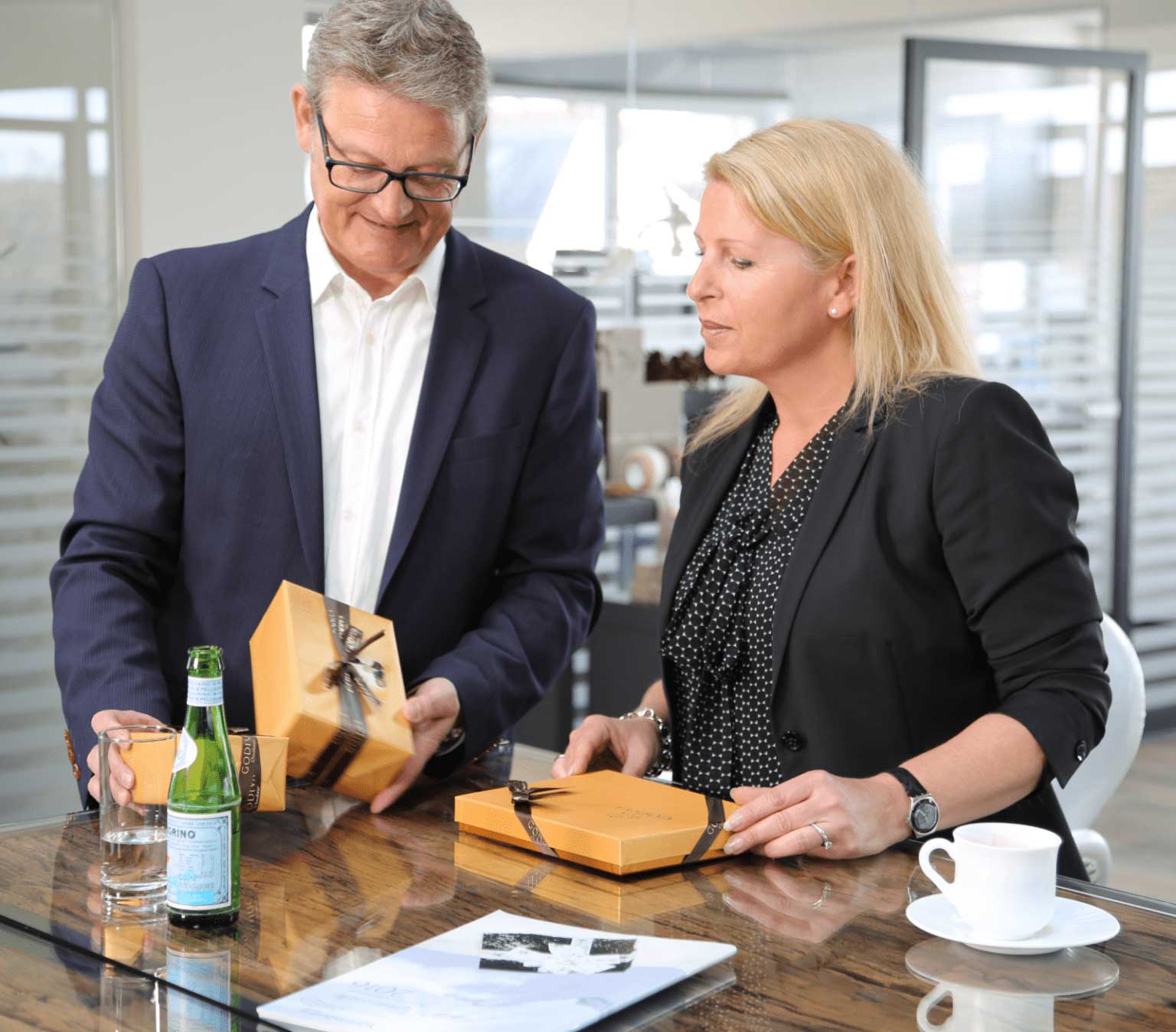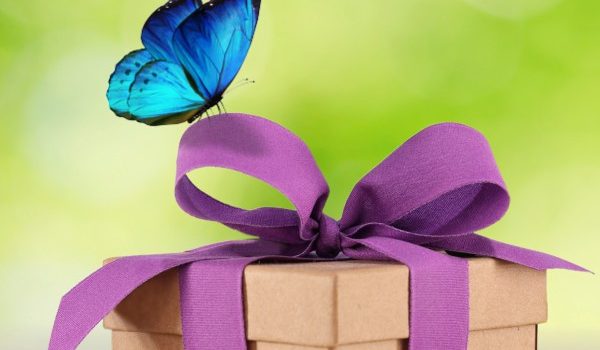 It is time for change, and we have known that for a long time. Sopp Industry enables you to make a conscious choice for sustainable products. Sustainable packaging for sustainable success.
Sustainable packaging materials not only make an important contribution to environmental protection but are also an important success factor for your brand and company image. Our sustainable ready-made bows are resource-saving, effective and stand for a clear statement.
Sopp Industry promotes circular value creation with Circular Valley® – www.circular-valley.de
Under the direction of Germany's renowned consumer psychologist Professor Georg Felser, in cooperation with the Multi-Sense Institute and the business psychologists of the Harz University (Wernigerode), it was determined that the use of bows (packaging refinement) has a positive effect on the perception of a product. *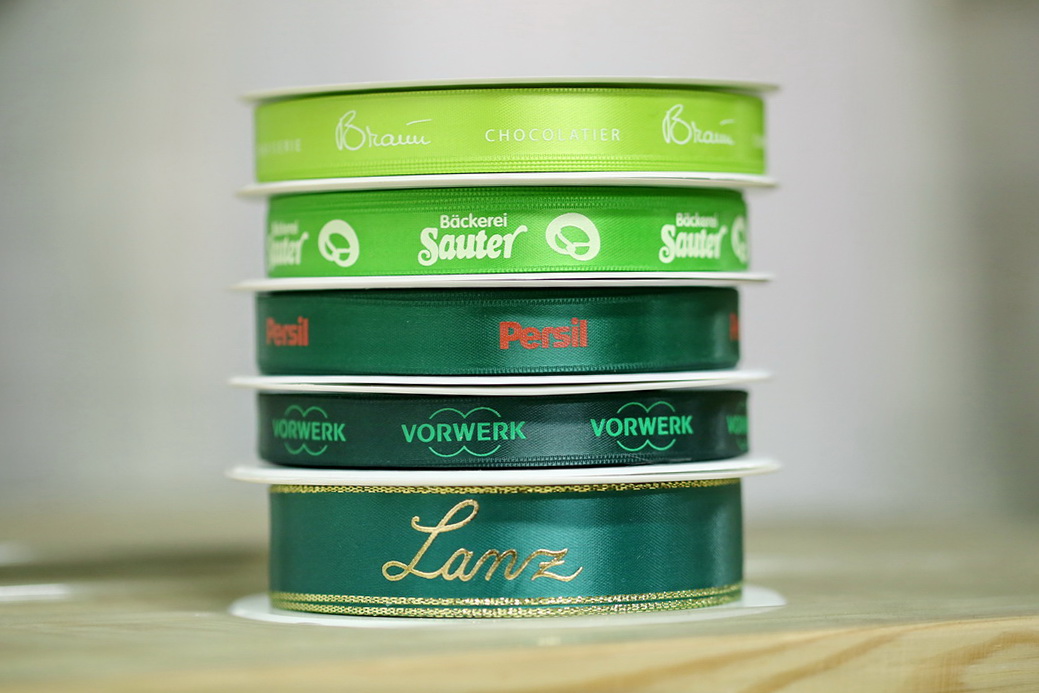 Products with bows are noticed more quickly

A bow increases price acceptance and willingness to buy

A bow makes a product giftable

A bow positively influences the perception of quality and value

A bow encodes elegance, value and timelessness of a brand / product

Products with a bow are more likely to be purchased (stopping power due to the visually more prominent product)

Products with a bow appear more valuable.
*Quelle: Wissenschaftliche Studie der Hochschule Harz (Hochschule für Wirtschaftspsychologie) unter der Leitung von Prof. Georg Felser mit Unterstützung des Multisense Institutes Deutschland.
Our benefiting customers of sales promotion with bows & gift ribbon.