Professional textile processing in the SOPP textile workshop
For traditional industrial and contract sewing, SOPP Industry processes a wide variety of textiles with the highest quality. Our textile processing involves various materials, thread strengths, and a multitude of intricate processes. We meet high quality standards, such as those found in the Medical Devices Ordinance, as well as requirements for firefighting gear and children's clothing, by adhering to the FSSC 22000 guidelines. In addition to large orders and customized solutions, we specialize in working with heavy fabrics using modern specialized sewing machines. You provide us with your patterns and material specifications, and we deliver the finished product to you.
For further inquiries, specific requests, or individual needs, please send us an email to the following address:
service@sopp.de
Unique Quality for Your Sewing Project
Made in Europe: Our quality standards adhere to the highest level, which we fulfill 100% during production while ensuring fair working conditions. Our business relationships thrive on long-term partnerships. Therefore, it is of utmost importance for us to tailor our garment assembly processes precisely to your needs, potentially further enhancing your products with our experience. The clean and professional processing of your textiles is our top priority!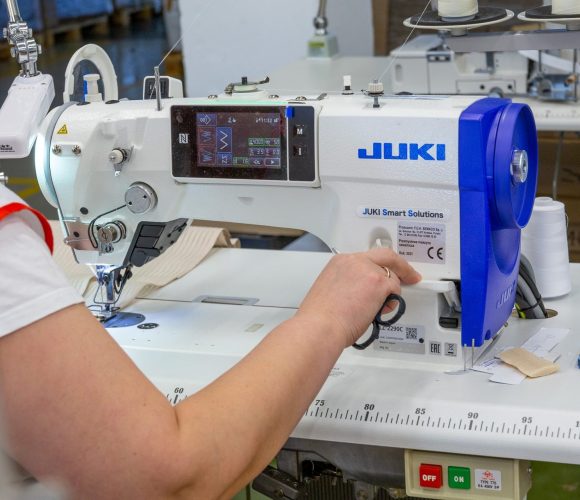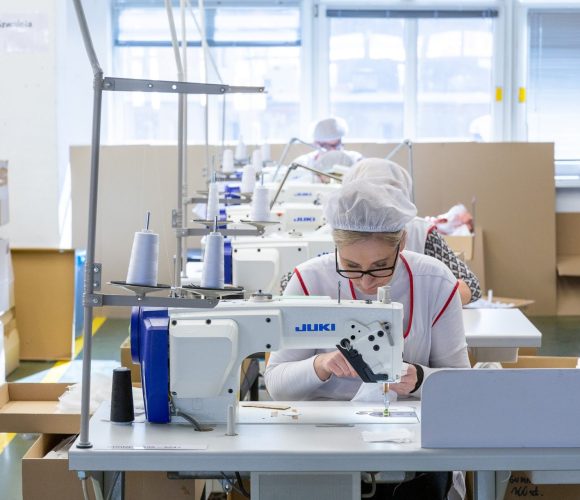 Experience & Reliability in Garment Assembly
To meet all our customers' demands, an experienced, dedicated, and flexible team takes care of your concerns. With a modern machinery fleet, we provide optimal conditions for various sewing processes and the handling of heavy, high-quality, and technical textiles. With years of experience in manufacturing textile products on behalf of clients, we are capable of fulfilling even complex requirements.
Our Service for the Highest Standards
Whether it's orthopedic aids, baby products, workwear, or your newly developed item – as experts in the industrial and contract sewing industry, your commission is at the core of our expertise.


Thanks to our experience in quality assurance following the FSSC 22000 guidelines and traceability according to the Medical Devices Ordinance, we can guarantee excellent work with your fabrics. We handle complex sewing processes with different material and thread strengths, delivering from design to the perfect end product.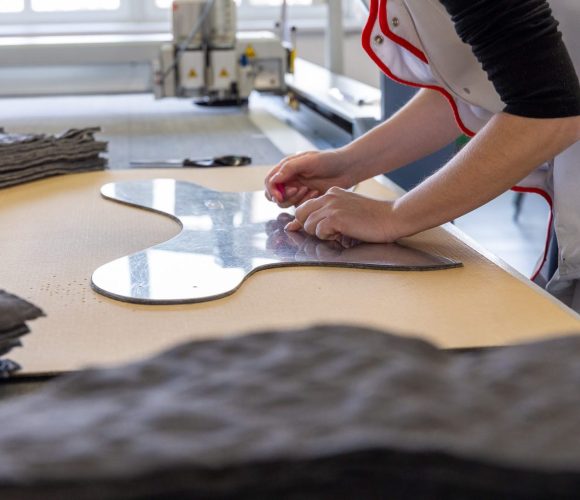 Order sewing - the process