Ribbons with your own logo print.
A distinctive ribbon with your own logo print is an excellent advertising medium. We will be happy to advise you on which materials and printing methods are best suited to your products and your advertising message.
High-quality screen or foil printing, modern digital printing and fine materials guarantee a result that can be seen and felt and that shows off your company logo to its best advantage. From as little as a thousand metres of ribbon, we offer you not only individual, but also inexpensive solutions.
Contact us, we will advise you in detail and competently so that your product also receives a unique packaging.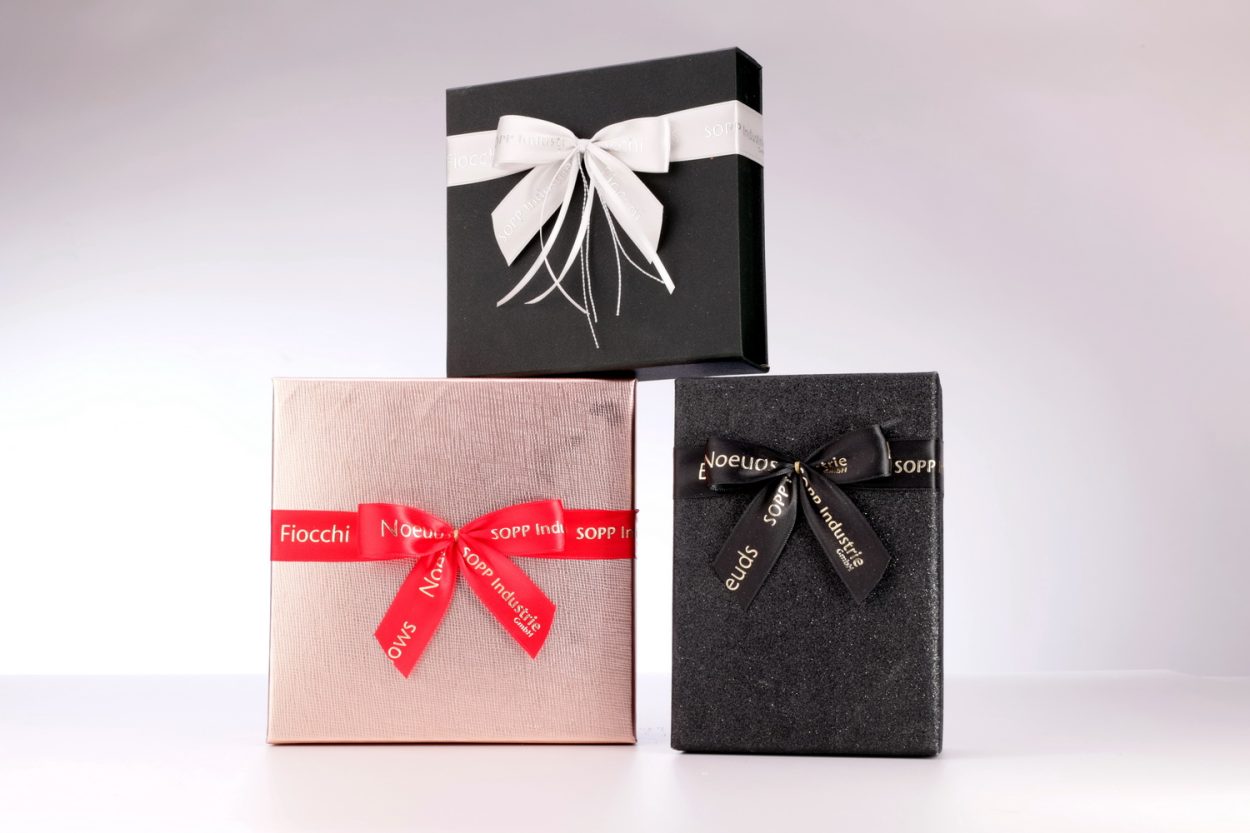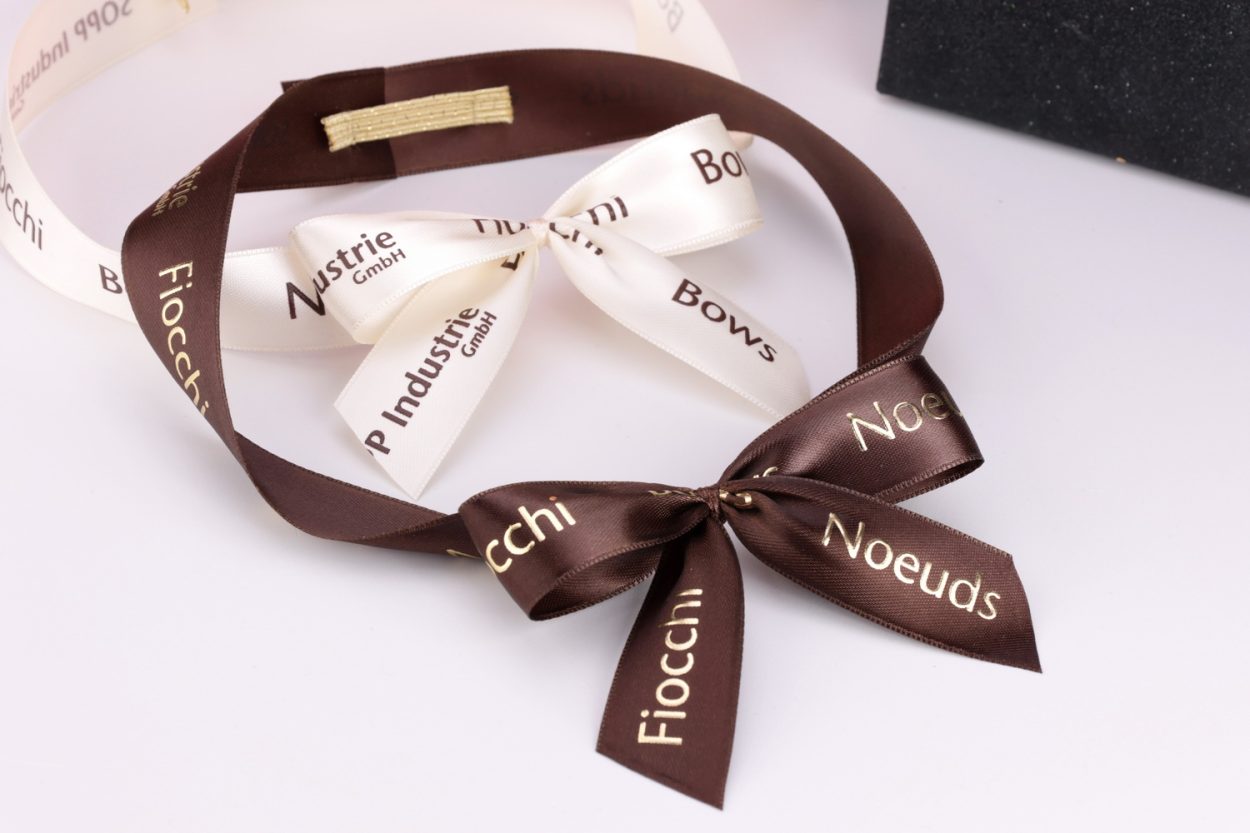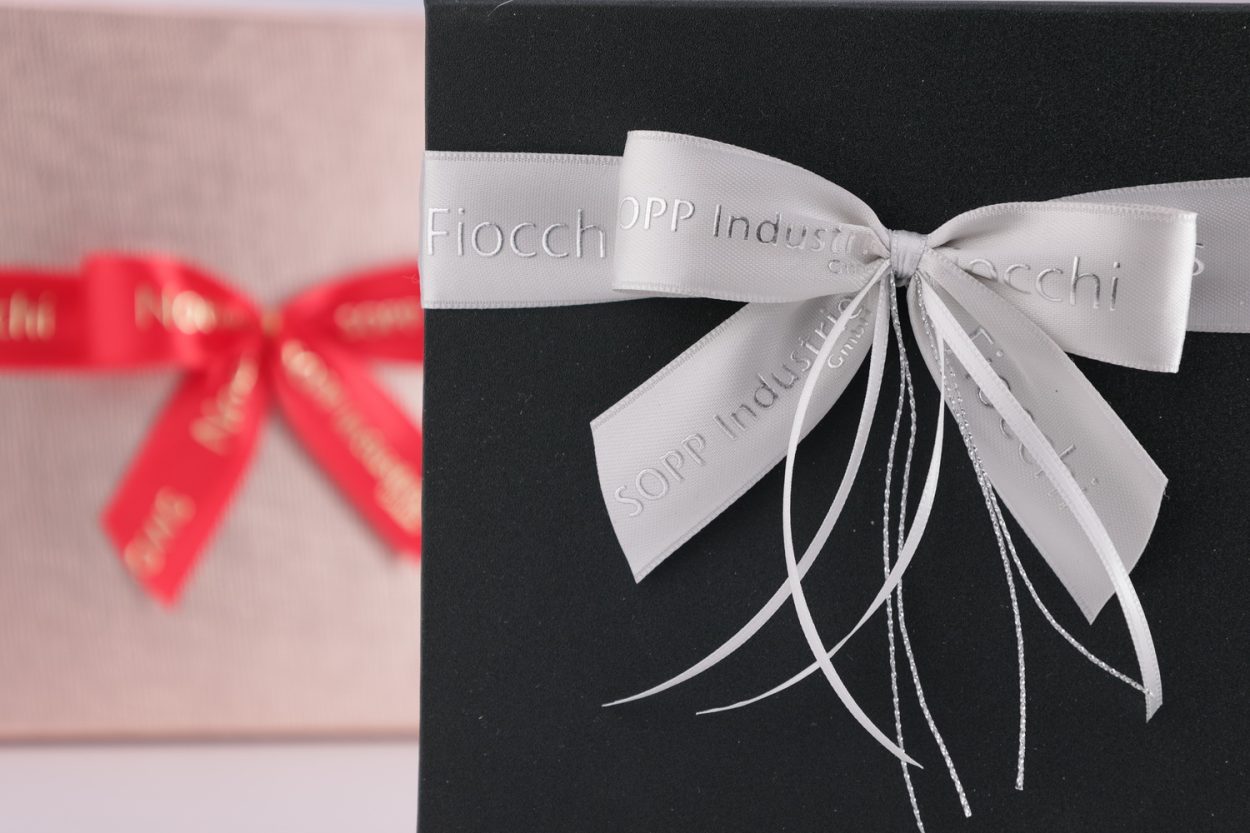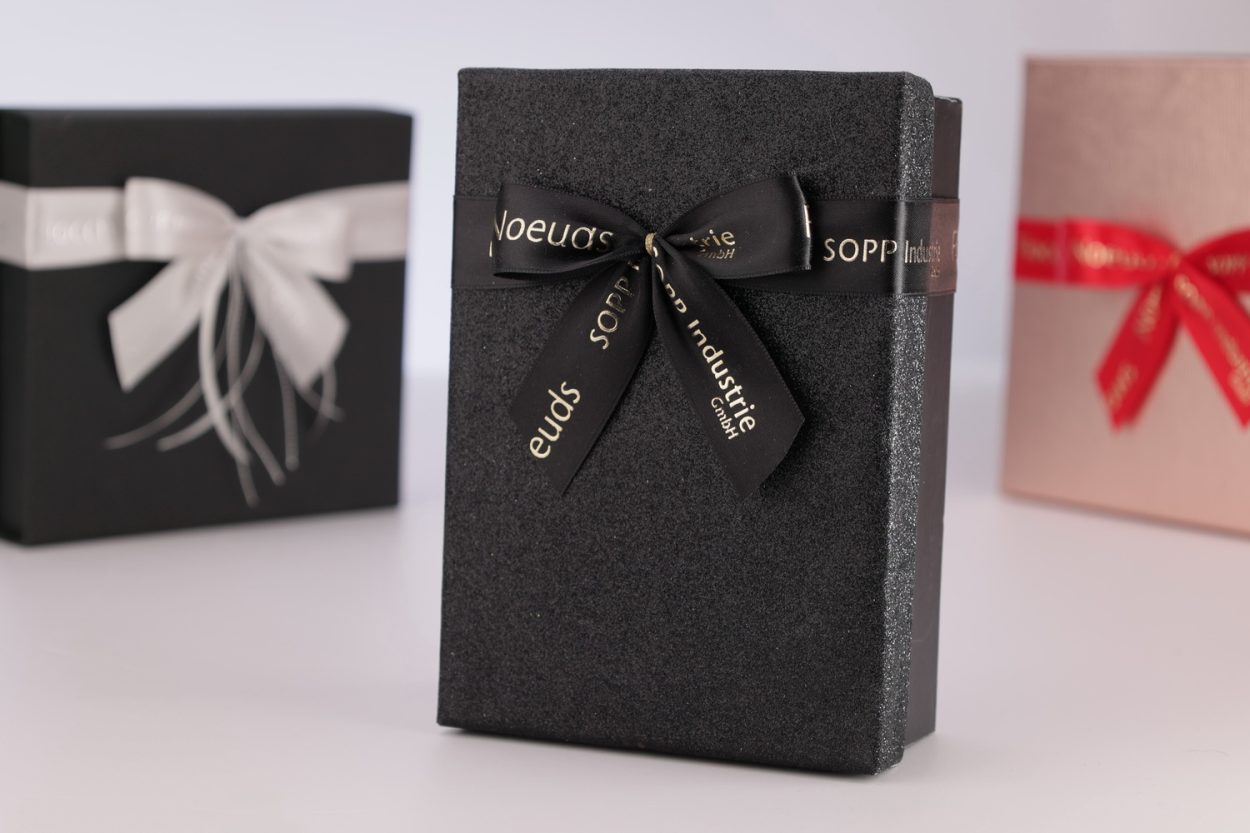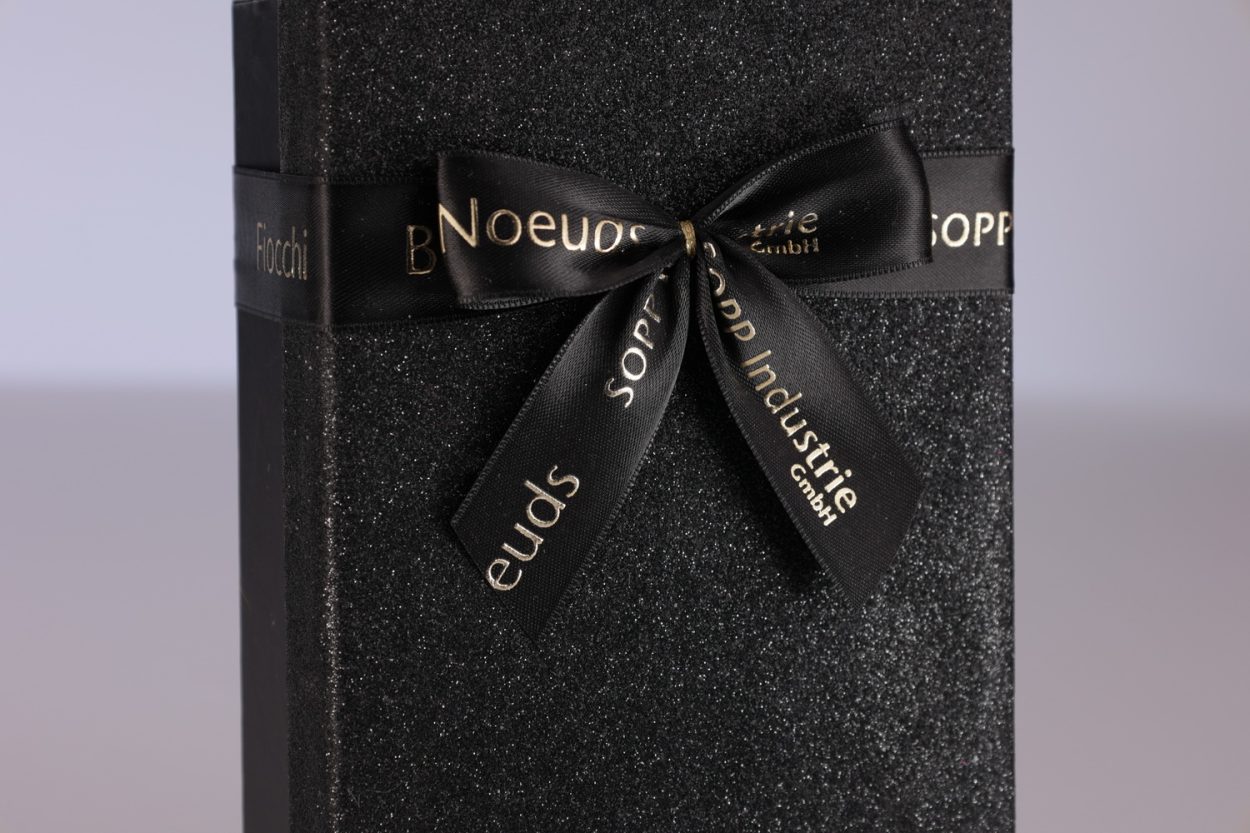 Discover more about our products